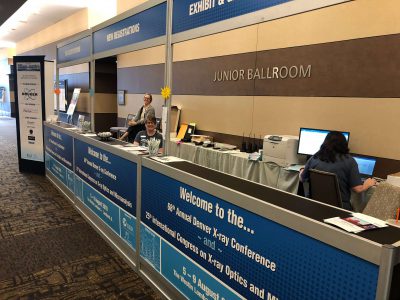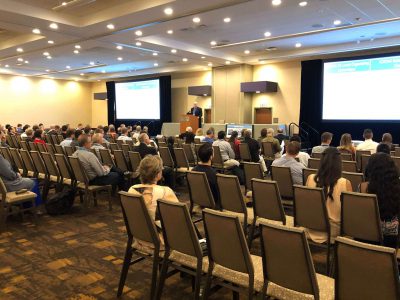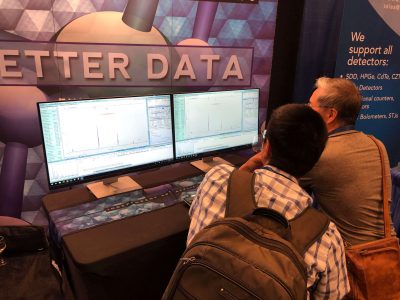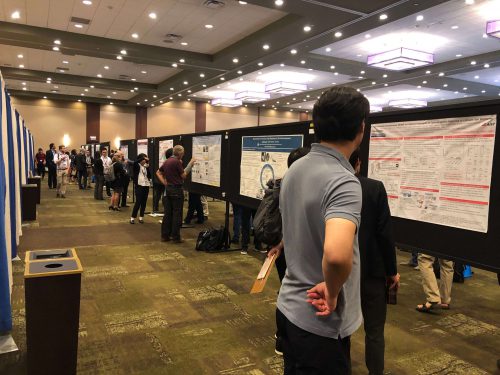 From its humble beginning of 35 participants on the University of Denver campus, to a nationally and internationally recognized annual event, DXC will soon celebrate 70 years as the leading annual forum on general X-ray analysis, including both X-ray fluorescence and X-ray diffraction.
Attendees to the World's largest X-ray conference have access to sessions on the latest advancements in XRD and XRF. Workshops are run by experts who provide training and education on many practical applications of X-ray fluorescence and X-ray diffraction techniques for the study of materials. DXC provides a unique mixture of sessions on training, education, and applications, including state-of-the-art techniques and future developments in X-ray analysis.
Plenary sessions have ranged from "New Approaches in Imaging" to  "TXRF Around the World" to "X-rays on Mars" to "Imaging at Current and Next Generation Synchrotrons" to "Safeguarding with X-rays" to "Minerals and Gems".  Every year prestigious awards are presented at the DXC.
This year's 2021 Denver X-ray Conference will be held at the Westin Chicago Lombard Hotel, in Lombard Illinois. Click here to book your stay!
FEATURING


Poster Sessions


Plenary Session


Exhibit Booths
Networking


Awards


Meeting the Experts


Oral Sessions
Workshops on XRD, XRF & More
COVID-19
ICDD is keeping a close watch on the coronavirus (COVID-19) situation. The health and welfare of our conference attendees, exhibitors and staff are of top priority. At the present time, we are planning for an in-person Denver X-ray Conference, we will know more in Spring 2021. Please do not be discouraged from submitting an abstract for oral or poster presentation, if in the future your abstract submission needs to be withdrawn, there will be no penalty. Exhibit space and registration will open once we know more about how the conference will be held.
Employment Board
We will have a separate bulletin board to announce employment opportunities. Prospective employers should bring announcements with them for posting or email to: dxc@icdd.com.
Please Note: Denver X-ray Conference/ICDD does not permit any type of recording (photography, video, audio, etc.) of lectures, posters, tutorials, workshops and commercial exhibits at the Denver X-ray Conference without prior permission of ICDD and the individuals/entity involved.