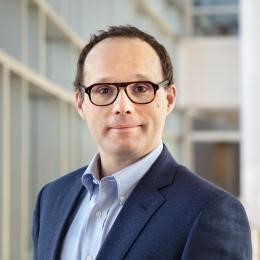 Leighton Coates
Oak Ridge National Laboratory
Leighton Coates' main contribution to science has been made in the field of macromolecular crystallography, where he has constructed new instrumentation and developed computational techniques for the application of X-ray and Neutron protein crystallography to biomedical research. Revealing the fine atomic details in a macromolecular structure is only made possible by the unique scattering properties of the neutron. An exquisitely sensitive probe for locating hydrogen positions and experimentally determining protonation states at near-physiological temperatures free from radiation damage induced artifacts that are commonly encountered with ionizing probes such as X-rays or electrons. During Leighton's career, he has utilized X-rays and Neutrons in combination with other probes and experimental techniques to investigate a range of biological systems using novel approaches in protein and inhibitor labeling. Recently, he has been focusing on structural studies of the Main Protease enzyme from SARS-CoV-2 using X-rays and Neutrons to provide insights for the development of therapeutic inhibitors.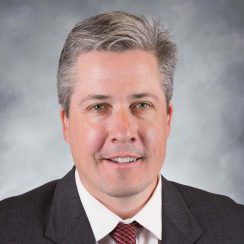 Michael Manley
Oak Ridge National Laboratory
Michael Manley is a Senior Researcher at Oak Ridge National Laboratory in the Materials Science and Technology Division. He won the 2021 TMS FMD Distinguished Scientist Award and is a Science Lead for the seven-institution Center for Thermal Energy Transport under Irradiation, Co-PI on the BES funded program Neutron Scattering Studies of Hybrid Excitations, and Co-Scientific Director of the National School on Neutron & X-ray Scattering. Dr. Manley received his PhD in Materials Science from Caltech and was awarded the 18th Louis Rosen Prize for his thesis. He was a Director's Postdoctoral Fellow at Los Alamos National Laboratory for a little over a year before being promoted to staff scientist. He then moved to Lawrence Livermore National Laboratory in 2006 where he received a Science, Technology, and Engineering Award for his research, and to his current position at Oak Ridge in 2012.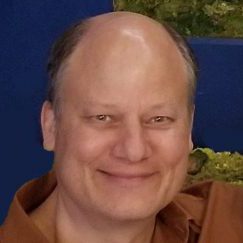 Peter Gehring
NIST Center for Neutron Research (NCNR)
Peter Gehring is a physicist at the NIST Center for Neutron Research (NCNR) in Gaithersburg, MD.  He obtained his A.B. from Cornell University and Ph.D. from the University of Illinois and then spent four years at Brookhaven National Laboratory in the Neutron Scattering Group led by Gen Shirane.  During this time, he used neutron triple-axis spectroscopy to study cuprate high-Tc superconductors and perovskite ferroelectrics.  He joined the NCNR in 1992 to work on the design and construction of a high-flux backscattering spectrometer that implemented a novel phase-space-transform chopper.  His current research focuses on the dynamics and structure of different functional materials including ferroelectric and relaxor compounds, photovoltaic organic halide perovskites, and magnetostrictive systems.  He was elected a Fellow of the American Physical Society in 2006 for his neutron studies of relaxor ferroelectrics and high-Tc superconductivity, and he received the Dept. of Commerce Bronze Medal in 2007.  He has co-organized the long-running series of annual workshops on "Ferroelectrics and Related Materials" over 10 times and has served as Associate Editor for the journal Phase Transitions since 2005.  He is currently the Vice President of the Neutron Scattering Society of America and served as Chair of the 2020 American Conference on Neutron Scattering.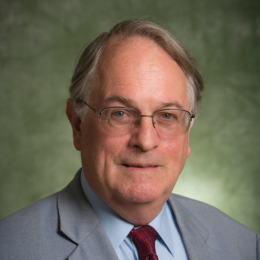 M. Stanley Whittingham
Binghamton University (SUNY)
Stan Whittingham is the 2019 Chemistry Nobel Laureate and Distinguished Professor of Chemistry and Materials Science & Engineering at the Binghamton campus of the State University of New York. He received his B.A. and D.Phil. from Oxford University in the United Kingdom, where he is an Honorary Fellow of New College. He spent four years in Materials at Stanford University in California.
He has been active in Li-batteries since 1971 when he won the Young Author Award of the Electrochemical Society for his work on the solid electrolyte beta-alumina. In 1972, he joined Exxon's Corporate Research Laboratory and discovered the role of intercalation in battery reactions, which resulted in the first commercial lithium rechargeable batteries that were built by Exxon Enterprises. In 1988 he returned to academia at SUNY Binghamton to initiate a program in materials chemistry. He initiated a graduate program in Materials Science and Engineering. He was awarded a JSPS Fellowship in the Physics Department of the University of Tokyo in 1993. From 1993-1999 he was Vice-Provost for Research. In 2004 he received the Battery Division Research Award. He is presently Director of the NECCES EFRC based at Binghamton. In 2012 he received the Yeager Award of the International Battery Association for his lifetime contributions to battery research; in 2015 he received the Lifetime Contributions to Battery Technology award from NAATBaaT, in 2017 the Senior Research Award from Solid State Ionics, and in 2018 was elected a member of the National Academy of Engineering and received the Turnbull Award from the Materials Research Society. He is a Fellow of both the Electrochemical Society and the Materials Research Society. He is Vice-Chair, Board of Directors of the New York Battery and Energy Storage Technology Consortium (NYBEST).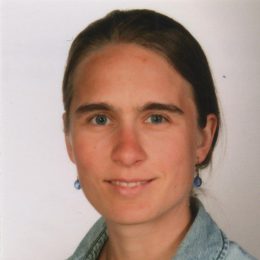 Anicó Kulow
Néel Institute
Anicó Kulow studied physics at the Humbolt-University in Berlin. After two years as a textbook editor, she returned to science. She completed her PhD at the Federal Institute for Materials Research and Testing in the Structural Analysis Group and the Vienna University of Technology under the supervision of Prof. Dr. Christina Streli. Her thesis was about the development of synchrotron based methods for material analysis. Since 2021, she is a postdoctoral researcher at the Institut Néel (CNRS) in Grenoble. Her research interests include synchrotron based analytical and imaging techniques, such as X-ray absorption spectroscopy, fluorescence, and ptychography.