Robert L. Snyder Student Attendance Award

Deadline: 1 June 2021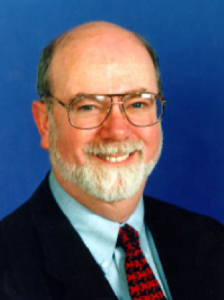 In pursuing its dynamic commitment to the education of the scientific community, the International Centre for Diffraction Data is offering support to help participating graduate and undergraduate students attend the 2021 Virtual Denver X-ray Conference.
To be a candidate for the Student Attendance Award, students are required to participate in the technical program by submitting an abstract for oral or poster presentation. Grants will be awarded in the form of a waived registration fee to participating students.
Please complete a Robert L. Snyder Student Attendance Award Application to apply. Submit the completed application form, a copy of your abstract, and a photo to be used during the conference.
SNYDER APPLICATION
Jerome B. Cohen Student Award

Deadline: 1 June 2021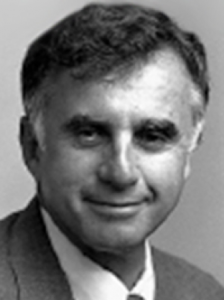 This award was instituted in the name of Professor Jerome B. Cohen, one of the leaders in the field of X-ray analysis, and in the training of students in this art. The award is intended to recognize the outstanding achievements of student research in this field. All students, graduate or undergraduate, who are working in the field of X-ray analysis, can submit a technical paper describing their work. The winner will be selected by a committee of researchers in the field, and notified one week before the conference. The award for the year 2021 will be in the amount of $1,000, and the winner's registration fee to the conference will be waived.
Papers must be submitted electronically, as an e-mail attachment, created in Microsoft® Word version 2013 – 2020. Please e-mail the file to Stephanie Jennings at: sjennings@icdd.com; Phone: 610-325-9814.
COHEN APPLICATION
The Best Student E-Poster Award will be named following the XRD and XRF poster sessions, exact dates will be announced. Student presenters and all co-authors will be emailed an award certificate post conference.
Poster Guidelines
All E-posters must be submitted as PDF (.pdf). PDF file size may not exceed 5MB. Along with your PDF poster, please submit a pre-recorded video introducing your poster (must not exceed 3 minutes). Guidelines will be provided soon.
All E-posters and Poster Introduction videos must be submitted by 1 July. If you are unable to make this deadline, please inform Steph Jennings (sjennings@icdd.com) as soon as possible with the date by which your presentation will be available. We will do our best to ensure the presentation is included in the virtual conference but cannot offer guarantees after 1 July.
Format Guidelines
Your poster file must be in full landscape format and be one page only.
Create your poster in PowerPoint (or equivalent).
Title: Bold, Center, Mixed upper and lower case.
Author(s), Affiliation(s) and Contact Author E-mail Address: Center directly under Title. Leave one blank line after the Contact Author's E-mail Address before beginning text of poster.
When finished creating your PowerPoint (or equivalent) file, convert to PDF.
 Tips and Tricks
It is strongly recommended to use a 16:9 aspect ratio (widescreen)
Use simple and clear typeface (Arial, Arial black, Calibri…)
Regular text size not less than 28 for the body of the different sections (depending on the amount of data you will be adding and the design you are using).
Provide clear labels or headings for each section of your presentation to avoid confusion.
E-poster upload instructions will be provided to poster presenters via email by 1 June 2021.
ABSTRACT GUIDELINES
student
registration
A discounted student registration fee is available to undergraduate, graduate, or post-doc students. Register here today!
If you are participating in the DXC Program with an oral or poster presentation, consider applying for the Robert L. Snyder Student Attendance Award, your registration fee could be waived. Please do not register for the conference online if you have submitted a Snyder Attendance Award application. You will receive a confirmation message shortly after the deadline with more information.
register here