Robert L. Snyder Student Travel Award

Deadline: 1 June 2021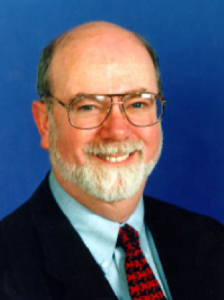 In pursuing its dynamic commitment to the education of the scientific community, the International Centre for Diffraction Data is offering limited travel support to help students attend the 2020 Denver
X-ray Conference.
Grants are awarded in the amount of $500 for recipients living within the USA and Canada, and $1,000 for those living outside of the USA and Canada. Winners' registration fees to the conference will be waived. Students are required to participate in the technical program by submitting an abstract for oral or poster presentation. Winners must also be able to attend the Plenary session of the conference on Wednesday morning for the announcement of the award.
Please complete a Robert L. Snyder Student Travel Award Application to apply. Submit the completed application form, a copy of your abstract and a supporting letter from your research advisor.
SNYDER APPLICATION
Jerome B. Cohen Student Award

Deadline: 1 June 2021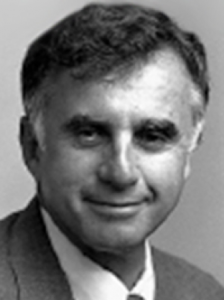 This award was instituted in the name of Professor Jerome B. Cohen, one of the leaders in the field of X-ray analysis, and in the training of students in this art. The award is intended to recognize the outstanding achievements of student research in this field. All students, graduate or undergraduate, who are working in the field of X-ray analysis, can submit a technical paper describing their work. The winner will be selected by a committee of researchers in the field, and notified one week before the conference. The award for the year 2021 will be in the amount of $1,000, and the winner's registration fee to the conference will be waived.
Papers must be submitted electronically, as an e-mail attachment, created in Microsoft® Word version 2013 – 2020. Please e-mail the file to Stephanie Jennings at: sjennings@icdd.com; Phone: 610-325-9814.
COHEN APPLICATION
The Best Student Poster Award will be named at the end of the XRD and XRF poster sessions. Student presenters will be awarded a ribbon during the Poster session, and all co-authors will be emailed an award certificate post conference.
Poster Guidelines
Poster boards used during the evening poster sessions will be 4' high x 8' wide boards.
Thumbtacks and/or push pins will be provided, if needed.
Posters will be located inside the exhibit hall (Grand Ballroom, lobby level).
Poster boards are assigned, please look for the board with your abstract ID# and title.
Boards are assigned in the order that they are listed in the Program book (Exception: authors with more than one presentation will be accommodated).
Posters may be set between 4:00 pm – 4:45 pm on the day of your poster session.
Posters must be removed (no later than) the following day by 2:00 pm. ICDD is not responsible for any posters left by the author(s).
Posters will be judged, and "Best Poster" winners will be announced at the end of each poster session.
A separate award will be given for "Best Student Poster".
Best poster winners will be asked to re-post their poster on designated "Winner" boards. Best posters should be removed on Thursday afternoon by 2:00 pm.
Electronic Posters (e-posters)
In addition to your paper poster, presenters are invited to submit an electronic file of their poster for viewing in the Exhibit Hall (Grand Ballroom, lobby level) during exhibit hours. Two E-poster stations will be set giving attendees the opportunity to thoroughly study the poster presentations at their convenience. E-posters will also be available on our conference app. E-posters will be deleted at the end of conference.
Please see our E-poster guidelines for formatting and submitting your E-poster to ICDD: 2021 E-poster Guidelines.
ABSTRACT GUIDELINES
student
registration
Please note: online registration is not available to students.
Discounted registration fees are offered to students with valid Student Identification. Please print and return the attached registration form (coming Spring 2021), along with your student ID, to ICDD's Conference Services Department:
Email: dxc@icdd.com
Fax: +610-325-9823
Mail: 12 Campus Blvd., Newtown Square, PA 19073, USA.
student
rooms
There are a limited number of discounted hotel rooms being offered to students. To qualify for a student room, a Student Room Authorization Form (coming Spring 2021) and Student Identification must be received by 7 June 2021. Assignments will be made on a first come – first serve basis. Student rooms are shared – each room will be equipped with two queen beds to accommodate two persons. The discounted room rate is $109/day – $54.50 per person (plus 11% tax), and is available Friday 30 July – Saturday 7 August. Rates are applicable 3 days prior & post based on availability. Please complete a Student Room Authorization Form to apply – coming Spring 2021.